Search results for: "Yasmina Beddou"
To Be Released on JUNE 13, in FRANCE
Responsible Author: Ruby BIRD & Yasmina BEDDOU (Journalists/Directors) | PARIS - HOLLYWOOD - LOS ANGELES, 06/12/2018, 08:15 Time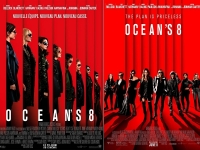 USPA NEWS -
Ocean's Eight) is a 2018 American Heist Comedy Film being a Spin-Off from Steven Soderbergh's Ocean's Trilogy and features an Ensemble Cast.
Directed by : Gary Ross
Produced by : Steven Soderbergh, Susan Ekins
Screenplay by : Gary Ross, Olivia Milch
Story by : Gary Ross
Starring : Sandra Bullock, Cate Blanchett, Anne Hathaway, Mindy Kaling, Sarah Paulson, Awkwafina, Rihanna, Helena Bonham Carter
Distributed by : Warner Bros. Pictures
Running Time : 110 minutes
Release Dates : June 5, 2018 (Alice Tully Hall), June 8, 2018 (United States), June 13, 2018 (France)
Published by PERRIN Editions-FRANCE
Responsible Author: Ruby BIRD (Journalist/Director) | PARIS, 06/10/2018, 18:48 Time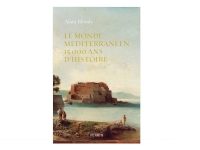 USPA NEWS -
- "Le Monde Méditerranéen 15,000 d'Histoire" (Mediterranean World 15,000 Years Of History) by Alain Blondy and Published in FRANCE by Perrin Editions. Follows my Review.
The Mediterranean now represents the Cross-Roads of Western Humanity, with Layer upon Layer of Different Cultures ; for example you will find Roman Cities all over the Mediterranean, Greek Cities in Sicily, the Arabs in Spain, Islam in Yugoslavia, making a fascinating Mixture that will enthral the Sailor-Tourist on his Travels around the Mediterranean...
| | |
| --- | --- |
| | RAHMA-SOPHIA RACHDI |
| | Robbie Merritt |
| | Ruby BIRD |
| | Yasmina BEDDOU |
| | Daren Frankish |
This will be shown to users with no Flash or Javascript.