Search results for: "Yasmina Beddou"
CULINARY ARTS AND HOSPITALITY MANAGEMENT
Responsible Author: Ruby BIRD & Yasmina BEDDOU (Journalists/Directors) | PARIS, 12/22/2018, 10:33 Time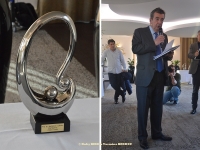 USPA NEWS -
Gastronomy and Culinary Pleasures seem to be Inseparably Linked to the Country of France. Its Inhabitants are Proud of their Local Specialties and like to enjoy a Long Meal with Several Different Courses. Not a Surprise the French Meal has been declared to be a "World Intangible Heritage" by UNESCO in 2010. Every French Region has its Own Specialties which are Worth Trying during your Journey. Travel from One Region to Another and stroll through the Numerous Characteristic French Markets.... Crêpes and Cidre in Brittany, Moules Frites in Normandy, Waterzooï in Nord-pas-de-calais, Chantilly Cream in Picardy, Flammekueche in Alsace, Pink Biscuits in Champagne, Cacasse à Cul Nu in the Ardennes, Madeleine Cakes in Lorraine, Boeuf Bourguignon in Burgundy, Andouillette in Lyon, Fondue in Savoy, Ratatouille in Provence, Bouillabaise in Marseille, Aligot in Auvergne, Roquefort in Aveyron, Cassoulet in Castlenaudary, Espellette Pepper in Basque Country, Truffles in the Dordogne, Duck in Gascony, Tarte Tatin in Loire-et-Cher, Petit Beurres in Pays de la Loire, Croque Monsieur in Paris, Brocciu in Corsica....
To Be Released December 26, in FRANCE
Responsible Author: Ruby BIRD & Yasmina BEDDOU (Journalists/Directors) | PARIS - HOLLYWOOD - LOS ANGELES, 12/22/2018, 10:32 Time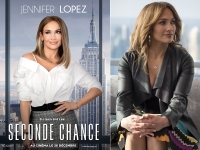 USPA NEWS -
Directed by : Peter Segal
Produced by : Jennifer Lopez, Elaine Goldsmith-Thomas, Justin Zackham, Benny Medina
Written by : Justin Zackham, Elaine Goldsmith-Thomas
Starring : Jennifer Lopez, Vanessa Hudgens, Leah Remini, Annaleigh Ashford, Dan Bucatinsky, Freddie Stroma, Milo Ventimiglia, Treat Williams, Larry Miller
Distributed by : STX Films
Running Time : 104 minutes
Release Dates : December 21, 2018 (United States), December 26, 2018 (France)
| | |
| --- | --- |
| | RAHMA-SOPHIA RACHDI |
| | Robbie Merritt |
| | Ruby BIRD |
| | Yasmina BEDDOU |
| | Daren Frankish |