Concept of Home Food Delivery Expanded

| | |
| --- | --- |
| Pascal LEBLANC Mathieu ROBBE Chef Olivier DELAFONT | Source: © Ruby BIRD & Yasmina BEDDOU |
Respect Environment, Enjoy Aesthetics
Responsible Author: Ruby BIRD & Yasmina BEDDOU (Journalists/Directors) | PARIS - LINZ, 07/07/2017, 23:16 Time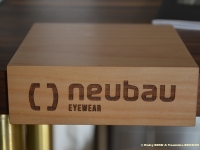 USPA NEWS -
Urbanity and Sustainability combined with Authenticity and Ingenious Wit, it is how often is describe Neubau Eyewear. More Famous for 'Silhouette' wich is an Austrian Brand of Sunglasses and eEeglasses, founded in 1964. The Founders positioned their first Creations as Fashion Accessories, instead of Technical Visual Aids, and soon gained ground in Western Europe....
Obesity Kills 3 Times More than Famine
Responsible Author: Ruby BIRD & Yasmina BEDDOU (Journalists/Directors) | PARIS, 06/27/2017, 08:58 Time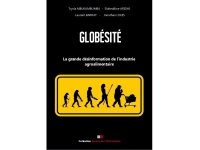 USPA NEWS -
GLOBESITY is the Modern Epidemic that is fast becoming the Biggest Danger to World Health and is not caused by any Conventional Infectious Agent. It is spreading at an Alarming Rate, from the Industrialised Countries in the West to the Developing World where it often sits Side by Side with Malnutrition. Since a while, the number of Overweight Individuals in the World rivals those who are Underweight, and the Developing Countries have seen some of the Biggest Increases. The Structural Environmental Changes resulted from the Unintended Consequences of Laws that created Unregulated Marketing and Advertisements, Food Subsidies to a 'Food Industrial Complex' which manufactures Obesogenic Foods that foster Addiction to its Foodstuffs.
| | |
| --- | --- |
| | RAHMA-SOPHIA RACHDI |
| | Ruby BIRD |
| | Yasmina BEDDOU |
| | Daren Frankish |
| | Robbie Merritt |
This will be shown to users with no Flash or Javascript.