Published by PERRIN Editions, In FRANCE

BY THE GRAND DUCHESS OF LUXEMBOURG
Responsible Author: Rahma Sophia Rachdi, Jedi Foster | Paris, Washington DC, 12/06/2018, 00:51 Time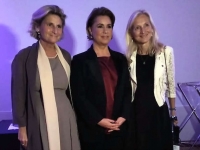 USPA NEWS -
The Women's Forum for the Economy & Society is proud to announce its full support towards the international conference, Stand Speak Rise Up!, focusing on the victims of sexual violence in fragile environments. This unique event at the initiative of Her Royal Highness the Grand Duchess of Luxembourg with her Foundation, will take place in Luxembourg on 26 and 27 March 2019. Her Royal Highness commenced the advocacy around this announce their support for this great cause at the 2018 Women's Forum Global Meeting in Paris last November in the presence of His Royal Highness the Grand Duke. The day was marked by the intervention of The Grand Duchess who, on her return from her recent humanitarian trip to Lebanon, presented the actions she supports in favour of survivors of sexual violence in "fragile environments".
Published by VUIBERT Editions, In FRANCE
Responsible Author: Ruby BIRD & Yasmina BEDDOU (Journalists/Directors) | PARIS, 11/24/2018, 12:31 Time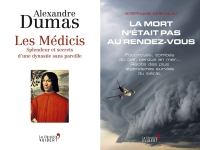 USPA NEWS -
Ordinary People at first who brought Extraordinary Stories. Two Books to read further to see the Persons behind the Stories they tell us, Stories of Experiences that shaped their Lives and later probably ours (without us knowing it). Most of the Time, The Persons look like Everyone, and Everyone has a Story. Sometimes these Stories may seem Simple and Unremarkable, but if we look and listen Closely, we discover Tales of Love and Strength, Hope and Courage, Perseverance and Grace...
| | |
| --- | --- |
| | RAHMA-SOPHIA RACHDI |
| | Robbie Merritt |
| | Ruby BIRD |
| | Yasmina BEDDOU |
| | Daren Frankish |