Search results for: "Paris"
WHILE VISIT OF PRINCE MOHAMED BIN SALMAN
Responsible Author: Rahma Sophia Rachdi, Jedi Foster | Paris, Washington DC, 04/12/2018, 01:56 Time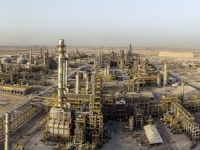 USPA NEWS -
During the official visit to Paris by Crown Prince of Saudi Arabia, HRH Mohammed bin Salman, Saudi Aramco and Total signed a memorandum of understanding to build a giant petrochemical complex in Jubail, Saudi Arabia. The complex will be integrated downstream of the SATORP refinery, a joint venture between Saudi Aramco (62.5%) and Total (37.5%) in Jubail, in a move designed to fully exploit operational synergies. This world-class refinery, whose capacity increased from 400,000- barrel-per-day at its start-up in 2014 to 440,000-barrel-per-day today, is recognized as being one of the most efficient in the world.
Grand Opening on March 31, 2018 in Paris
Responsible Author: Ruby BIRD & Yasmina BEDDOU (Journalists/Directors) | PARIS, 04/02/2018, 13:54 Time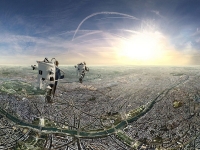 USPA NEWS -
Grand opening on March 31, 2018 in Paris at 30 Rue du 4 Septembre, Place de l'Opéra - 75002 Paris.
FlyView opened a Unique Virtual Reality Attraction where Visitors could visit Paris from the Sky with a Jetpack, taking in Real-Life 360° Views of Monuments and Scenery-No Computer Graphics here ! This Permanent Attraction makes possible to fly Over the World's Most Beautiful City, a Dream Come True for Millions of People.
| | |
| --- | --- |
| | Robbie Merritt |
| | DENNIS WARD |
| | Jose A Martin |
| | Ricardo Dominguez |
| | Zayad Alshaikhli |
This will be shown to users with no Flash or Javascript.