Published by PRESSES DE LA CITE Editions
Responsible Author: Ruby BIRD & Yasmina BEDDOU (Journalists/Directors) | PAIS - OTTAWA - TORONTO, 05/26/2018, 07:09 Time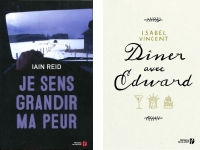 USPA NEWS -
- "Dinner With Edward, A Story Of An Unexpected Friendship" (Diner avec Edward) by Isabel VINCENT and Published by Presses de la Cité Editions. This is a Book / Memoirs. Isabel Vincent is a Canadian Journalist who has moved with her Husband and Daughter to New york City for Professional Reason.The First Time she agrees to have Dinner with Edward, she does it as a Favor to a Friend. His daughter worries that the 93-Year-Old is giving up on Life after the Death of Paula, his Wife of 69 years. Isabel Vincent knocks on the Door to his Apartment with the Lowest Possible Sense of Anticipation.
Published by PYGMALION Editions - FRANCE
Responsible Author: Ruby BIRD & Yasmina BEDDOU (Journalists/Directors) | PARIS - NEW YORK, 05/26/2018, 07:09 Time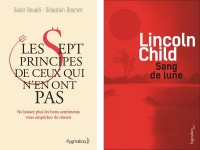 USPA NEWS -
- "Full Wolf Moon" (Sang De Lune) by Lincoln CHILD and Published by Pygmalion Editions. Lincoln Child is an American Author of Techno-thriller and Horror Novels. Though he is most well known for his Collaborations with Douglas Preston. Many of the Collaborative Novels have become Bestsellers. He has also written Seven Solo Novels, including the Jeremy Logan Series. "Full Wolf Moon" (Jeremy Logan Series) is his Fith Novel. with "Deep Storm" in 2007, Lincoln Child introduced the Character of Dr. Jeremy Logan, a Yale Professor of Medieval History and Enigmalogist, whose Role over the Course of the Series gradually increases with Each Book.
Platform Webnovel 1st Anniversary
Responsible Author: Ruby BIRD & Yasmina BEDDOU (Journalists/Directors) | PARIS - SHANGHAI, 05/24/2018, 09:12 Time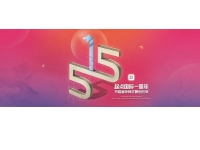 USPA NEWS -
China Literature's international Platform (webnovel.com), the International Operation of China's Leading Online Literature Platform Qidian.com, celebrated its First Anniversary on May 15, 2018. In the Past Year, Webnovel stepped up its Efforts in improving its Translation Accuracy and increasing its Content Diversity.
| | |
| --- | --- |
| | RAHMA-SOPHIA RACHDI |
| | Robbie Merritt |
| | Ruby BIRD |
| | Yasmina BEDDOU |
| | Daren Frankish |
This will be shown to users with no Flash or Javascript.